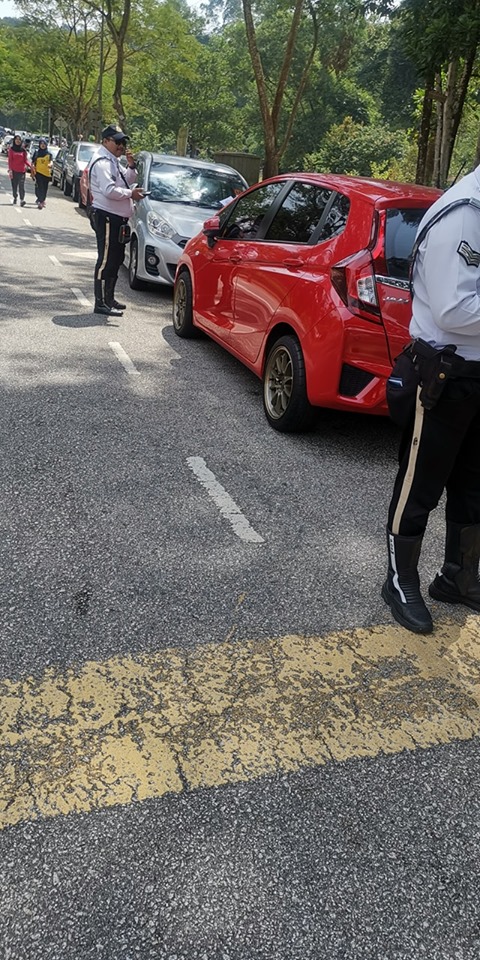 The downside to living next to a beautiful Forest Reserve is the fact that you have to live with thoughtless people. On this, we are specifically referring to those people that come for recreation at KDCFR but have no consideration for local residents that live in the adjacent condo or for students and their parents that go to school here. They have no thought for parking their cars along the lake (why?!) thereby reducing the narrow road to a single lane and blocking the entire community from going in and out of the area easily. This selfish behaviour has really strained everyone's tolerance levels and poses a threat to the harmony of our community.
There are many things that you do alleviate this parking situation. Here are some of them:-
Don't use your car: if you live nearby, hike in, bike in, or carpool in.
Park further away and walk in. Try parking at the nearby shops, for example, and walk back there as a cool down. Besides you can always reward yourself with a teh ais for being a good citizen!
Try going in from Section 9 where there is more parking and wider roads. Become acquainted with the Harmoni and Unity Trails.
What is KDCFS doing?
KDCF Committee members have been engaging with the local MBPJ councillor, ADUN, and also local RAs to look into a number of solutions such as opening up another through road to reduce the bottlekneck situation, and also finding alternative parking on private or public land. All these strategies will take time so do try to do your part to reduce human conflict along Jln Merbah in the meantime. We will provide an update when we know more.