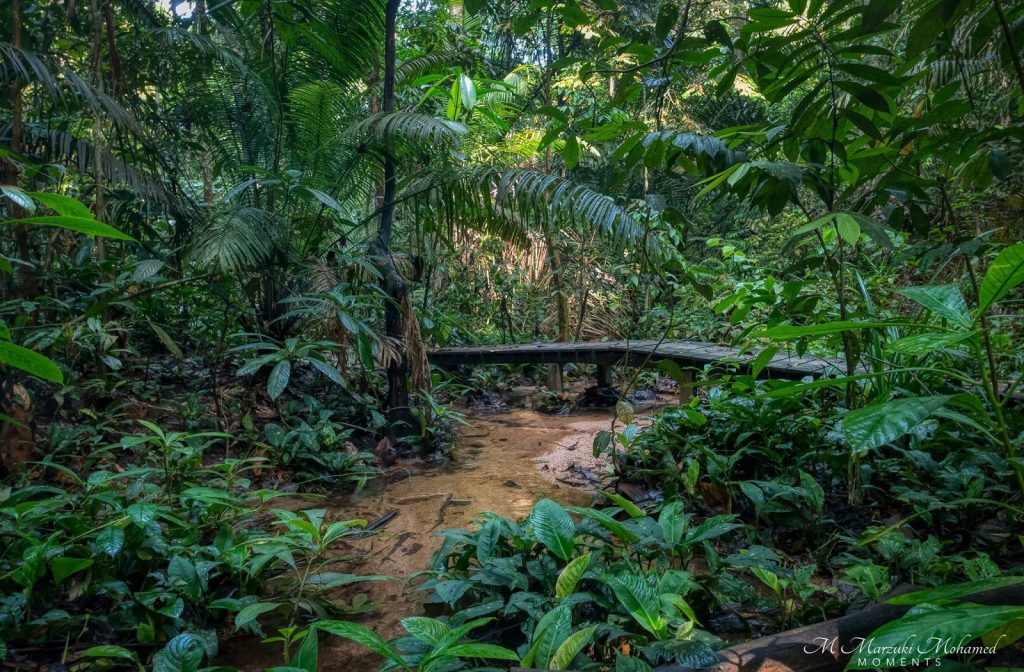 On any trip into the forest it is good to bear in mind that you are entering a space with its own fully functioning ecosystem of flora and fauna. As responsible hikers or cyclists please endeavour to limit your impact and help keep this natural forest in its pristine state. In addition, make good decisions for your own safety and for the well-being of those of your group members. Please take note of the forest rules which are posted on the notice board before you go in. Remember, you go into the forest at your own risk. Neither KDCFS and the Selangor Forestry Department can be held responsible if you encounter a mishap.
DO:
Plan your journey by equipping yourself with the map links provided and by packing some important essentials. Ideally, go in the morning when there are more regular hikers there and ask if you can accompany them in.
Do inform your family or friends of where you are going and register with the Forestry Department at Section 10 before you enter the forest.
Stick to the trails and do not wander off trail. If you find yourself in an unfamiliar area, stop and retrace your steps till you come to a familiar area with directional signage.
Inform the Forestry Department of any incidents such as fallen trees, damage to trails, injured animals etc. Make note of the location on GPS and contact KDCFS via our Facebook Group and on Facebook messenger.
Collect any rubbish that you may come across and dispose of it properly when you exit the forest. There are no cleaners to collect rubbish on the trails so please do your part to keep the forest free of litter.
DON'T:
Feed any animals in the forest. This is a natural ecosystem and its inhabitants have to forage for their own food. Feeding any animals will disrupt their hunting patterns and encourage them to rely on humans or come into human territory for food.
Leave anything behind besides your footsteps. Take all rubbish out with you.
Start your hike late (after 5 pm) if it is your first time. You may run out of daylight and it is better to first familiarise yourself with trails.
Panic should you come across groups of monkeys or solitary alpha males. Do not attack them or make eye contact. Walk away.
Leave anyone behind if you are in a group. It is easy to get separated when people walk at a different pace.
For bikers, do not attempt a difficult trail which is beyond your capabilities at this time and always go with others.
Create new trails without the consent of KDCFS and the Forestry Department.
Please also note that the Forestry Rules prohibit the following: camping, smoking, lighting fires, bringing in pets, collecting wild plants, poaching of wildlife, cutting or defacing trees and damaging public amenities. If you do any of these things you will need to answer to the proper authorities.