There are numerous opportunities for individuals and groups to contribute their time and energy to supporting the Kota Damansara forest in ways that are fun, rewarding and do not require special skills and tools. Those interested in volunteering at Kota Damansara Community Forest can contact us by sending an email with all their details to info@kotadamansaraforest.org or posting within our facebook group.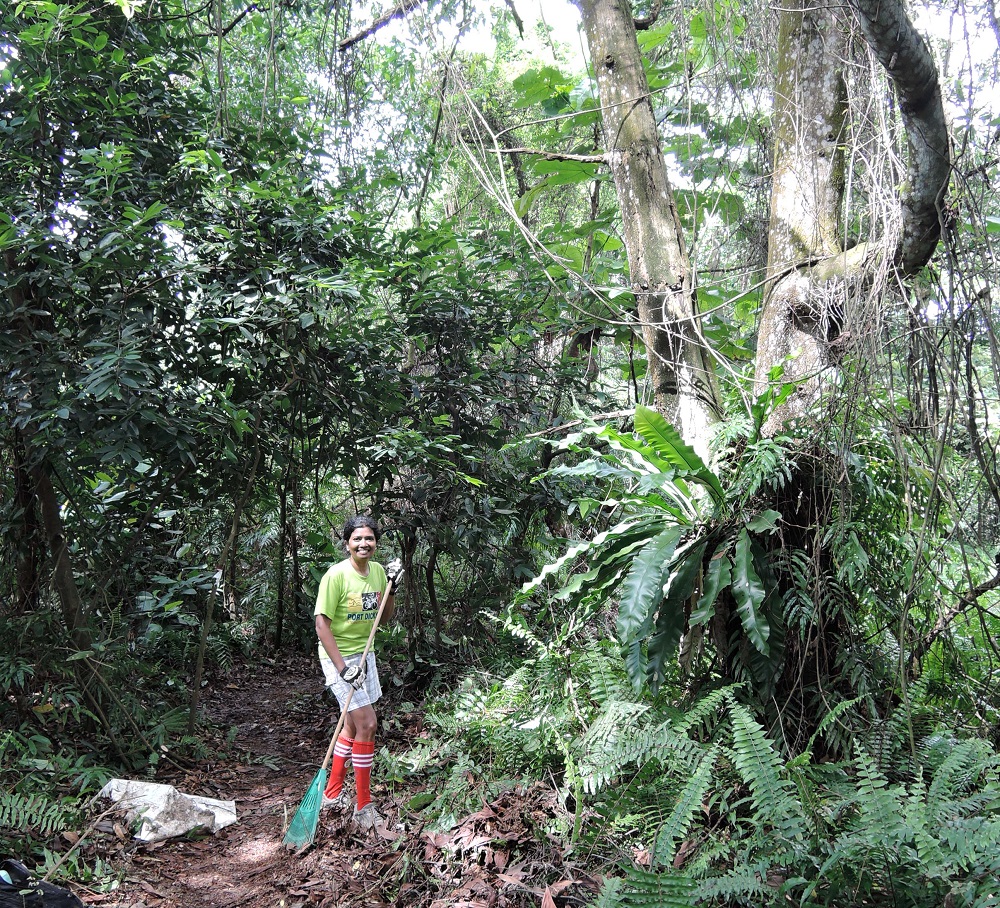 Trail maintenance
Sustainable forest trails are at their best when they are regularly maintained. This involves sweeping off excessive lead litter build up so that the trails can dry quickly and do not erode easily. This activity also ensures that the trails are more visible to forest visitors and they are less likely to accidentally go off trail. This is a fun activity to do in groups and is a great team-building activity for workmates. We also welcome student groups looking to fulfill their community service pledges as well as those working towards award badges. Anyone can assist with trail maintenance without prior arrangement. All you need is a rake and a set of garden gloves.
Lake and trail clean ups
The areas as the edge of the road and along the lake are susceptible to accumulating carelessly thrown litter. As such, we welcome assistance with clearing rubbish littering this area from time to time. There is also an option to clear rubbish on the lake using the community boat. Anyone can help us keep KDCF clean by bringing in a small bag to collect litter along the trail. Every little bit counts towards keeping rubbish out of the forest and preserving the quality of the nature experience for everyone.