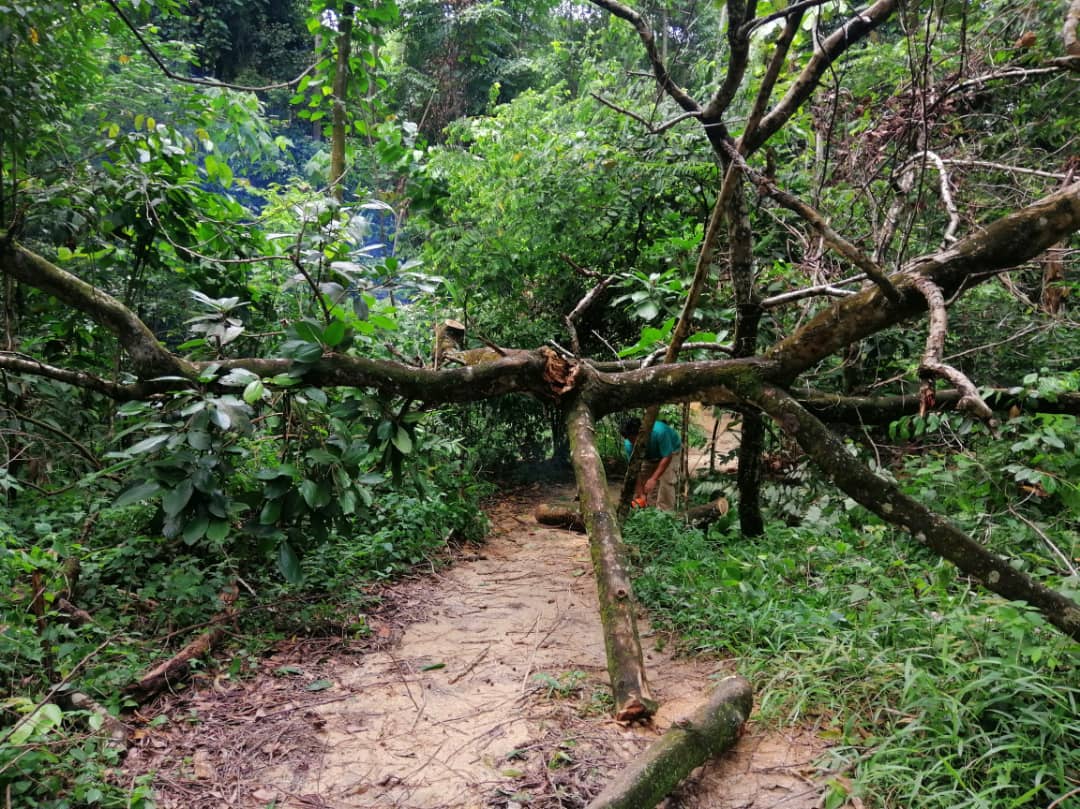 At the Kota Damansara Community Forest things are always changing. Storms and strong winds might topple trees and branches, hornets nests can sometimes pose a problem, while our resident pig-tailed macaque (nicknamed Koba) should also generally be avoided. Visit this page to find out any current information on trail access and safety issues that you should know about before you plan your visit.
If you come across any of the above, please make a note of the location and inform us at info@kotadamansaraforest.org or inform the staff on duty at the Forestry Information Centre at the Section 10 entrance.
If trails are blocked, please avoid these trails while we make arrangements to have them cleared. You too, can assist with clearing trails. Please avoid making baby trails around the blockage as this eats into the natural forest and unnecessarily widens the trail.
Trail status
30 August 2019 – There are no issues along the Kota Damansara forest trails.