Support from the Global Environment Facility Small Grant Programme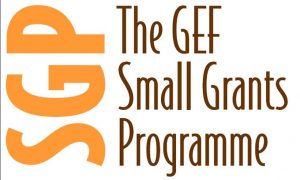 Between Nov 2012 – September 2014 KDCF Society received a fantastic injection of USD50,000 (approx RM155,000) from the Global Environment Facility (GEF) Small Grant Programme. This was the most recent of a series of GEF-SGP grants.
This handy infographic helps explain how these funds and the funds that KDCF Society raised were channeled into extending our network of sustainable forest trails, and installing signs, and amenities for everyone to enjoy. We also engaged scores of KDCF Volunteer Trail Builders, Forest Guides and the Temuan Team in forest activities. Trails Association of Kuala Lumpur and Selangor (TRAKS) has also generous provided invaluable technical support.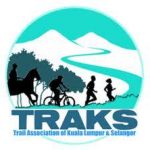 The funds helped cover trail maintenance, removing fallen branches, and repairs which are a constant feature of forest stewardship. In addition, we were able to hold community meetings and events, outreach, education, and programmes to engage local residents, special interest groups, schoolchildren of all ages, and also corporate supporters.
What we are really proud of is that we leveraged off this support to raise a further RM195,000 of value from our own efforts and in-kind contributions (this includes the value of contributed skills and time, and over RM75,000 raised from sponsors, donors and member fees).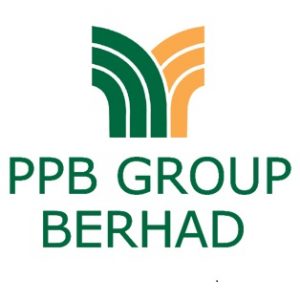 Over the two years, KDCF members extended the trail network from 5 km to 11 km with the amazing leadership and hard work of TRAKS and additional funding from IJM Land and PPB Group Berhad. In 2015, we completed two new dedicated hiking trails, Unity Peak Trail (also funded by PPB Group Berhad) and Denai Tiga Puteri which is sponsored and adopted by the family of A Adnan.

Everyone that had a role in building and caring for our trails, do take a bow! You deserve to be proud of what you have achieved.
The experience of working on the KDCF has been truly enriching. No doubt about it – you get back many times more what you put in! Join us and become part of our community-based conservation crew!
We are grateful to the support from the Selangor Forestry Department, and their commitment to jointly managing the Community Forest. Over the past few years, we are happy to have developed a strong and mutually supportive partnership and hope that this will continue for many years to come. We would like to register our appreciation to past and present Directors, District Forest Officers, as well as forest rangers that have supported the programmes.
KDCF Society is really delighted to be in a position to help to connect concerned corporations with the relevant stakeholders so that we may jointly improve the condition of the Kota Damansara Forest. Organisations that connected with us as part of their Corporate Social Responsibility programme have now become our supporters. Some of these organisations have been collaborating with KDCF Society since 2010. Below is a list of our supporters.

1. General Electric (GE) – GE were instrumental in planting 290 saplings of three forest species, namely Meranti Tembaga, Meranti Rambai Daun and Kapur. The trees were provided by the Selangor Forestry Department from its forest nursery in Sungai Buloh. GE also provided KDCF Society a small administrative grant, which enabled us to replenish tools to be used for the construction of two new sustainable forest trails for KDCF – Harmoni and Unity. In 2016, GE Malaysia adopted the Scouts' Trail for one year by providing the funds needed to maintain and keep this popular trail open to the public.
2. IJM Land – IJM Land funded the new forest trail, Harmoni, which is the first forest trail to be created under KDCF's corporate social responsibility initiative. The new 2 km trail provides opportunities for forest recreation and environmental education for local residents and users of the adjacent Taman Rimba Riang public park. IJM Land regularly participates in the maintenance of existing sustainable forest trails and a lake-clean up. It is a trail adopter and contributes an annual sum towards the upkeep of the trails and signage which is an enormous help. In December 2014, they added the Wakaf Salam shelter and two heavy picnic benches to the Harmoni Trail. Volunteers from IJM Land carried the wooden components and helped assemble the items in their present location 2 km inside the forest! IJM Land, has adopted the Harmoni Trail and provides annual support towards its upkeep.
3.  Taylor's College Trailblazers and Forest Friends – students from Taylor's College – Sri Hartamas, Kuala Lumpur Campus volunteered their time and energy to do some trail maintenance and other works at the KDCF as part of their Forest Friends programme. Over a period of several weeks in 2013, Taylor's College students helped maintain the Temuan and Scouts trails and plant 120 seedlings in the northern section of KDCF  for the future northern gateway to KDCF.
4. PPB Group Berhad – is the sponsor for the new Unity Trail which links up the trails from Sec 9 and Sec 10. On the launch of the trail building, 120 volunteers participated in trail maintenance. Many staff members participated in the subsequent volunteer trail building days. In 2015, PPB Group also sponsored the Unity Peak Trail which is part of a hiking loop that enables visitors to access the highest peak of the Forest Reserve.
5. The family of A Adnan who have been longtime supporters of the forest has generously sponsored the Denai Tiga Puteri Trail and has also made a commitment to its adoption by contributing funds for its annual upkeep.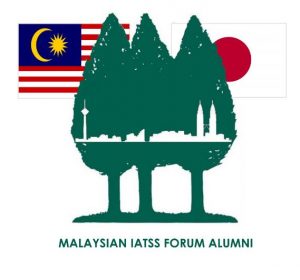 6. The Malaysia IATSS Forum Alumni has kindly adopted the Temuan Trail for 2016.
5. Local Council – KDCF Society regularly receives in-kind support from MBPJ to help hold community events. We are grateful to MBPJ and our councillor for organizing canopies, portable toilets and water supply, dustbins and PA equipment which have been so important to the success of large community events.
6. Member of Parliament – YB Sivarasa Rasiah has been a strong supporter of KDCF and has been kind enough to officiate at our community events and contribute financially towards the cost of organizing these events.
7. Standard & Chartered – In 2014, bank staff volunteered their labour to help with maintenance of the Sec 10 trails. In addition, they assisted with installing park benches on the Temuan Trail, more than 1.5 km from the entrance of the trails.
8. Penyelaras DUN – the office of Mohd Radzlan Jalaludin surprised KDCF Society with a grant of RM10,000.00 to carry out its community programmes in 2015.
9. Other groups that have carried out volunteer trail maintenance include groups from the following schools and institutions. We thank them for their contributions and welcome their future involvement.
International Medical University (IMU)
Mont Kiara International School (MKIS)
Segi College Subang Jaya
The Nielsen Company Sdn Bhd
Universiti Pendidikan Sultan Idris (UPSI)
UMCCED